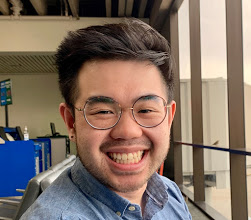 About Me
I'm a PhD candidate at Boston University advised by Evimaria Terzi. My research interest are in machine learning, data mining, and high performance computing.
Originally I was at the University of Minnesota where I earned a Bachelors of Engineering in Computer Engineering. During my time there I did research under Vladimir Cherkassky and Bin He.
Feel free to contact me ndhuynh[at]bu[dot]edu and take a look at my CV.
Research
A large portion of my research has been in biomedical technology, generally focusing on computational sciences or neuroscience.
Publications
Huynh A, Molina Espinosa M, Lobo Fenoglietto F, Singal A, Iaizzo P. Modeling of Swine Diaphragmatic Tissue Under Uniaxial Loading. In ASME Journal of Medical Devices, 9(3), 3-3. 2015.
Personal
Outside of my studies I'm an avid calligraphist. I've been focusing on mastering pointed tip scripts such as Spencerian and Copperplate. I also try to rock climb as much as possible, my favorite place is back at home in Minnesota at Taylor Falls.