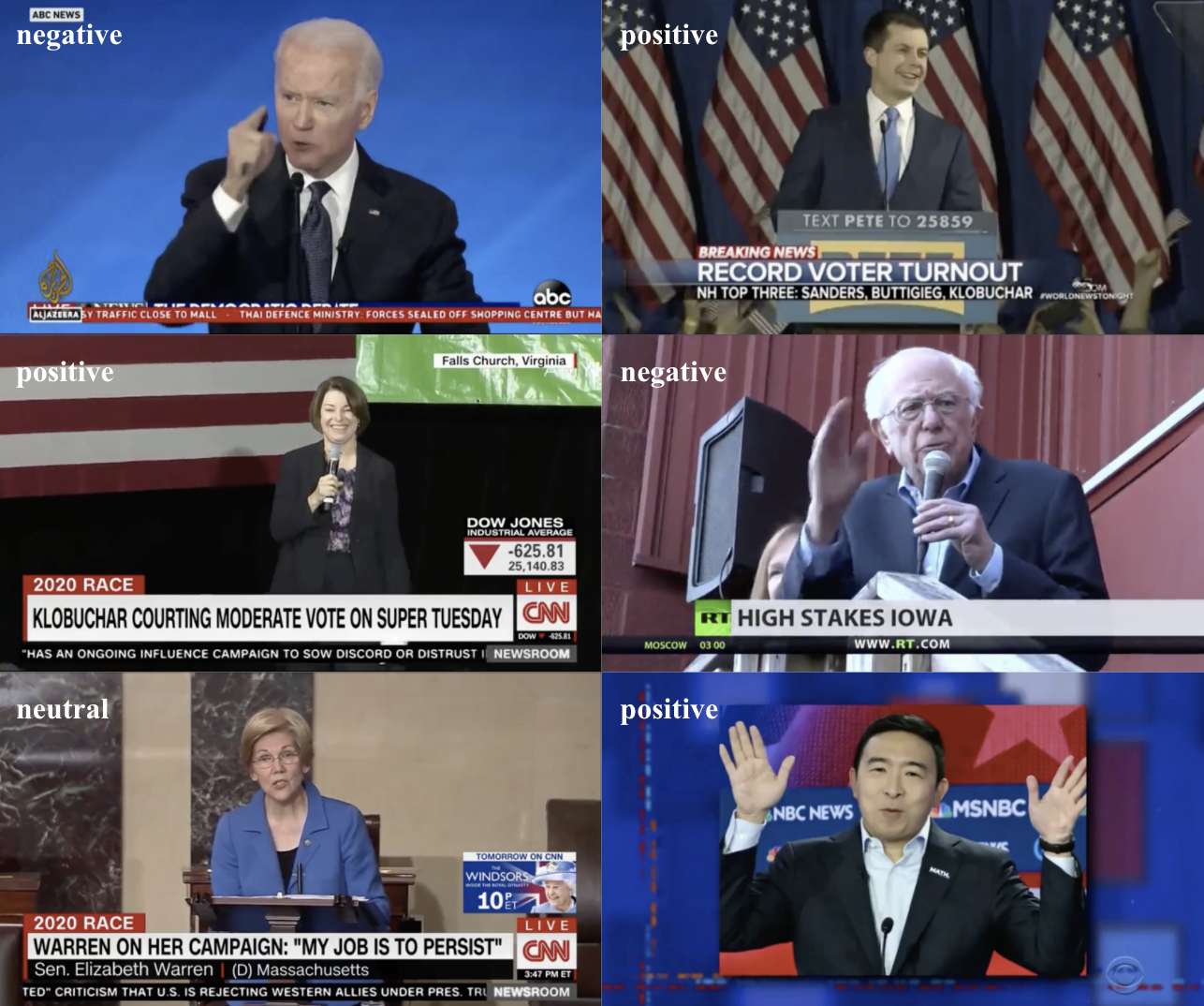 The Effect of Television News Portrayals of Political Candidates
This study employs state-of-the-art computer vision techniques to collect, process, and analyze a large-scale television video dataset about the six leading candidates of the 2020 Democratic Party presidential primaries in the United States. Combining a manual content analysis and deep learning methods, the study develops an automated facial expression recognition (FER) system that detects each candidate's facial expression portrayed in television news.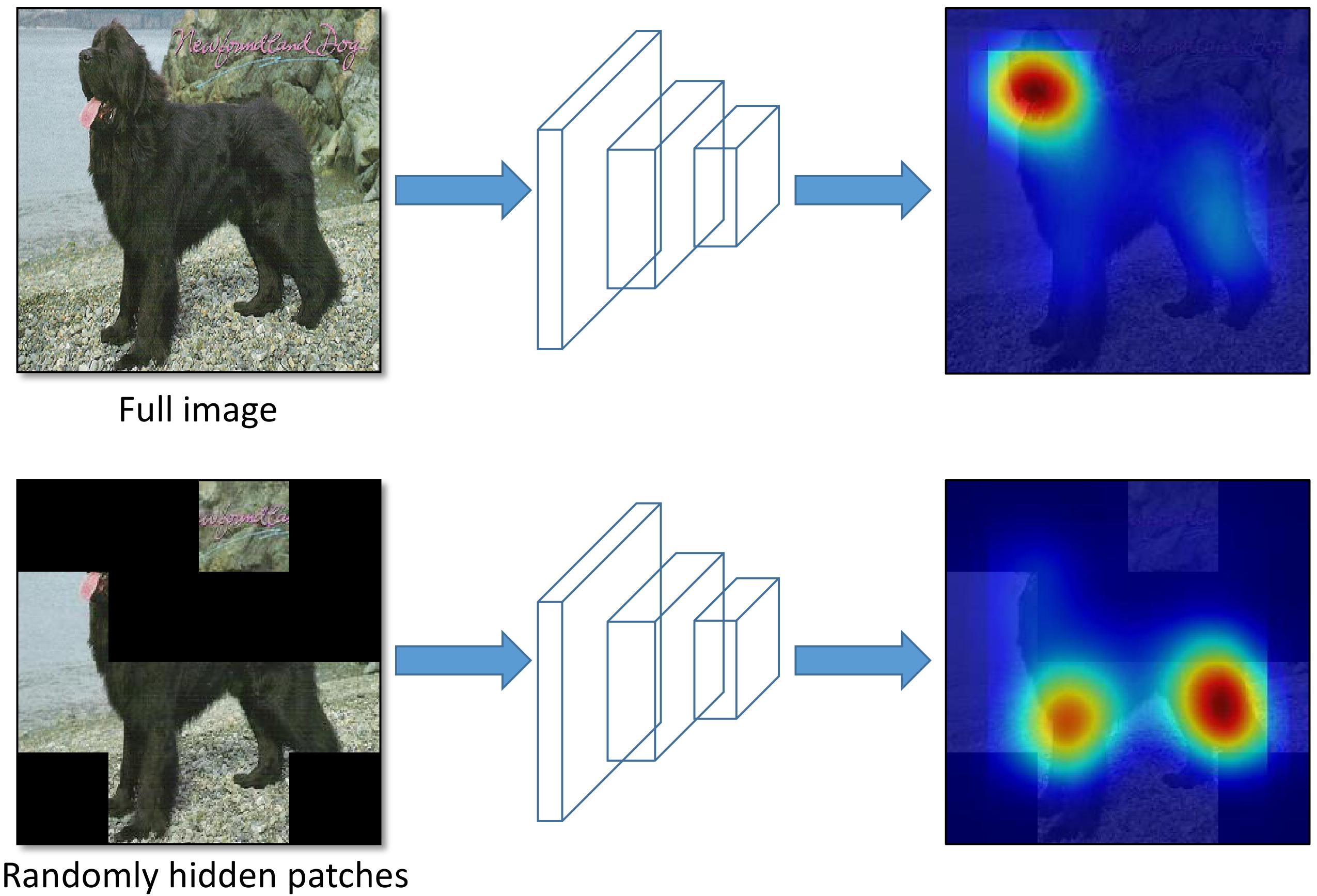 Hide-and-Seek: A Data Augmentation Technique for Weakly-Supervised Localization and Beyond
We propose 'Hide-and-Seek', a general purpose data augmentation technique, which is complementary to existing data augmentation techniques and is beneficial for various visual recognition tasks. The key idea is to hide patches in a training image randomly, in order to force the network to seek other relevant content when the most discriminative content is hidden. We perform extensive experiments to showcase the advantage of Hide-and-Seek on various visual recognition problems, such as image classification, temporal action localization, semantic segmentation, emotion recognition, age/gender estimation, and person re-identification.