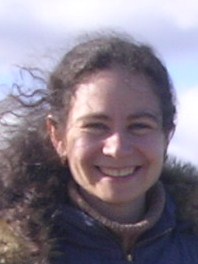 My research interests include sublinear-time algorithms (in particular, property testing), private data analysis, approximation algorithms, randomized algorithms and complexity theory. Before joining BU, I was a professor in the CSE department at Penn State from 2007 to 2017. I got my PhD from MIT in 2003. From the fall of 2003 to 2006, I worked at the Hebrew University of Jerusalem, the Weizmann Institute of Science and the Institute for Pure and Applied Mathematics. In 2013--2014, I was on sabbatical leave at Boston University for a special Privacy Year and also participated in the Privacy Tools project at Harvard University in Spring 2014. I participated in Foundations of Data Science in Fall 2018 and Data Privacy: Foundations and Applications in Spring 2019 at Simons Institute for the Theory of Computing at Berkeley.

If you are interested in joining our CS graduate program, please look at http://www.bu.edu/cs/phd-program/ for information on admissions and a description of the program. Research assistantships are available for strong candidates interested in working in algorithms and theory. Our department receives many applications, and I cannot review all of them personally.

New! If you are interested in a postdoc position, email me. We are looking for strong candidates interested in algorithms and/or data privacy.